Cat and Mouse
May 22, 2017
It's a sunny day and I hear a wail,
The Sun was shining just so very bright.
I squint my eyes to look down the long trail,
And there is a rabbit running with fright.
Trailing behind is a spotted brown dog
With his head down and following a scent.
The rabbit is running right for a log
The chase had to stop because down he went.
So here is the dog staring at a stump.
There is no owner anywhere in sight.
All of the sudden I see the dog jump.
There is his owner, standing in the light.
It must be time to go back to the house
Instead of playing the game "cat and mouse."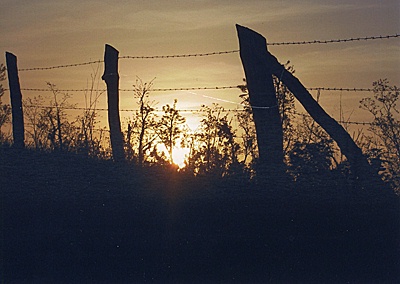 © Michael T., Letart, WV