The Gift
March 29, 2017
A rough and lengthy ride inside some car.
I'm jostled. Scared. Afraid. The trunk is dark.
When will this drivng stop? It seems so far!
What's this? The sounds have stopped I think we're parked.
Oh no! I'm jammed under some awful tree.
I'm pushed against the trunk. This all feels wrong.
This bush is leaking liquid onto me.
The toys all chatter, what is going on?
So many people here what do they say?
They talk of opend gifts, and stories strange.
A child will pick me? Take my paper off?
Tomorrow morning everything will change?
The mornings here. I'm picked up by a boy.
My wrappings gone. My bow is off. Oh joy!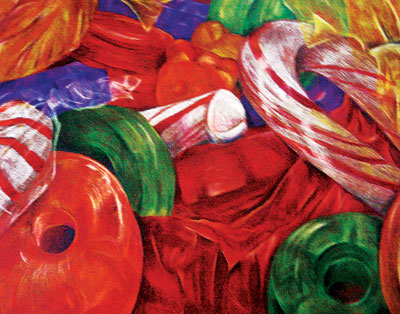 © Amy Z., Edmond, OK