Wedding Band
March 29, 2017
I found my way into the market square
To drink deep the festival's delight.
I suffered the misfortune of you there
Like I had borne through all our troubled nights.
So recently we'd broke bonds of love,
I doubted you had sooner still forgot;
Yet your jealous ire rose above
When passions in another had grown hot.
Yes, I am in his gaze, and he in mine,
But your eyes somewhere else should swiftly start
For three long years I left myself to pine
For matrimony's gifts to grace my heart.
If truly you did wish to win my hand,
You should have graced it with a wedding band.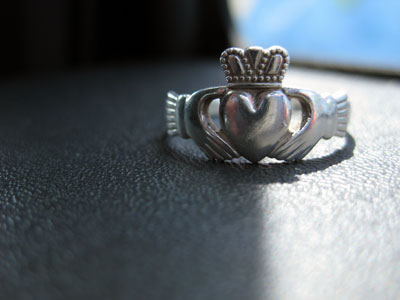 © Kaelyn L., East Northport, NY