hazelnut coffee & earl grey tea
March 24, 2017
a shy glance across a hazy café
through the morning fog and scent of coffee
two sets of eyes meet, one hazel, one grey
cheeks change shades as they look away meekly.
the grey-eyed boy raises his eyes, demure
and finds himself drifting to the girls' chair
she looks up from her mug, at him, unsure
he smiles and sits, the table they share.
conversation brews through smiles and blush
none get along better than he and she
two in laughter, the café in a hush,
hours long gone and their cups long empty.
love is simply he and she, she and he,
it's hazelnut coffee and earl grey tea.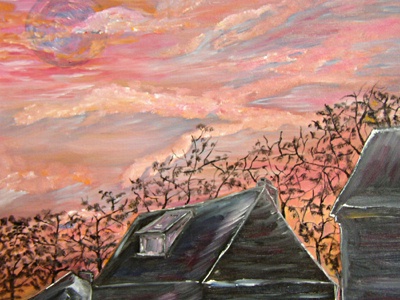 © Lauren M., Scotch Plains, NJ