Change
February 21, 2017
You welcomed me on my first day,
after moving from a place I lived for most of my life.
For that I refuse to make any mistakes
and refuse to make any lies.
From the sirens, friends and family,
in Jersey City is where I'm from.
To then move to a place of many
smiles and the peaceful sound of where birds hum.
I have showed you my basketball skills and
you said I was a prodigy.
Also, when you asked me for opinions and help,
I gave you my honesty.
I came here to start a new life
for the better of my family,
And have come across so many
talents and faces that have impressed me.
Although it may get quite boring, I am very grateful and it is very peaceful,
living here in South Plainfield.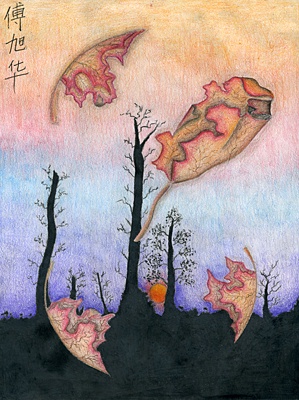 © Becky F., Sacramento, CA