Little Do They Know
August 10, 2016
They say we don't have brains inside our heads.
"Put your cell phone away and go to bed."
"Your screen is all you pay attention to."
"That instagram is all you ever do."
"Your generation cannot read or write."
"You just do drugs and then you get in fights."
"You wealthy kids can't see reality."
"A whole wide world, all you do is "selfie"."
"You ride around in fancy cars all day."
"And drink and smoke and waste your life away."
"You play your sports and break all of your bones."
"And then you text about it on your phones."
"You prance around in your heels and short dress."
"Today, the clothes are just a big hot mess."
"Shave half your head and die the rest bright green."
"Fashion today is surely quite obscene."
We fight for equal rights for everyone.
We're not crazy we're just having some fun.
We march the streets and protest for the gays.
We see a future of hope and good days.
The Earth will be a green and happy place.
But when we say that you laugh in our face.
"There can't be peace" is all that you tell me.
But with a little faith then you will see.
We innovate and create all day long.
We try to rid the world of all the wrong.
Some say we are rebels, but not really.
We do have strong beliefs as one can see.
We try to help the needy and the poor.
Our generation has a lot in store.
We work hard for our money and play fair.
We take the Earth and add our unique flair.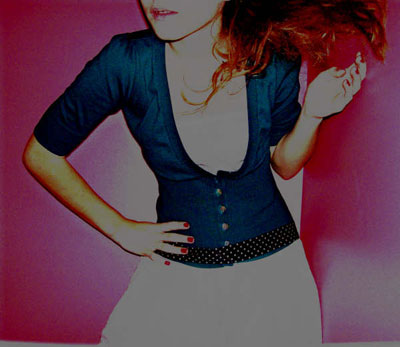 © Jenna V., Hamilton, ON, Canada