Duende.
October 10, 2014
I am not so much emotion, as flight.
a blue jay's wings fluttering in midair,
molecules of dust caught in morning light.
The crescent curve of a moon laid bare.
To Paint, To Create, To Dance, To Sing:
I am energy flowing crown to toe
and outwards, upwards, ever transforming
---- infectious fluid fire erasing woe.
The stars strain to hear, they cry out my name,
burning for the one who burns in return.
A flash of Heaven, a moment untame,
my soul is the soul for which Artists yearn.
God gives wings to man and Beauty is born,
a glimpse of Creation, vast and time worn.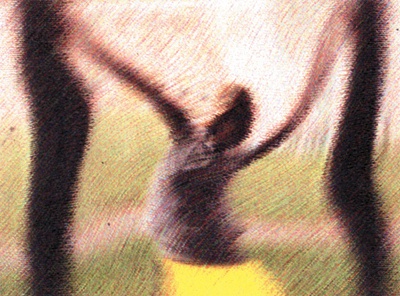 © Stacy B., Pembroke, MA