The Condemned One
December 22, 2013
He was always the main object of eyes;
The answer to the periods of lulls;
The symbol of a reprieve from the lies,
An alternate to the world's dulls.

The many eyes combined to form a whole;
Discerning it was, boring into him;
A shovel digging deep into his soul.
As it gets deeper, the light is more dim.

But he can hear the whispers far and wide
And ne'er grasp their mysterious values.
They say he's different; no place to hide
But behind tongues from Hindu to Hebrew.

Why, you ask, will he never be the same?
He's just another class pet that was tamed.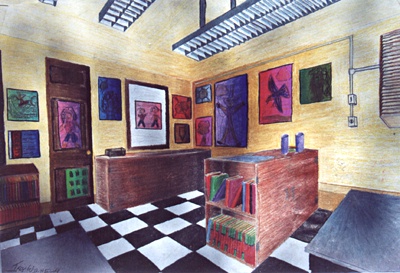 © Troy W., Kannapolis, NC