Life is a Soundtrack
February 5, 2013
Life is a Soundtrack
that you can't stop or pause.
Nor is there playback
No edits; It is raw.
New noises are so loud.
Life becomes fortissimo.
You play strong, You play loud.
People might not always like that though.
Proud turns to andante.
Life begins to change.
It begins to feel pesante;
heavy, ponderous, with weight.
There are new notes upon each line;
and with that I say, al fine.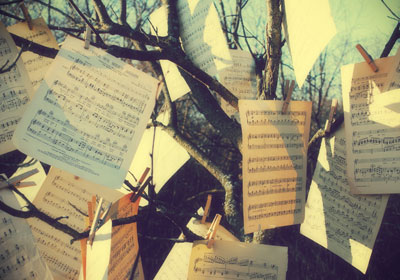 © Olivia E., Alto, MI