An Autumn Sonnet
October 16, 2012
The autumn leaves fall to their yearly deaths
dropped from the tops of apathetic trees.
A sickening crunch with their final breaths
as they are raked into vast, churning seas.

And the dark swallows the once smiling sun
making nights that were one time short, now long.
The northern winds seem to be never done.
Their gusts and howls a sorrowful song.

But fall has beauty other seasons lack.
While it has that first impression so cold,
it brings sweaters, cider, and brisk strolls back
along with bonfires and colors so bold.

Autumn, a time of dying it may be,
But what lovely deaths to every year see.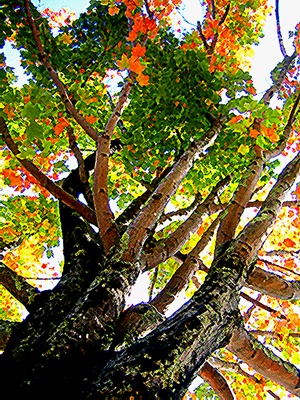 © Kathryn R., Shelby, NC