sonnet 1
October 10, 2012
There comes the time of dissuading darkness.
there comes the time of luckless labor.
Follow subdued solace and bouts of bitterness
from clouts of tasteless tactless tongues
and the biased means of cruel creeds.
That you discover the lightness of lesser longings
and give in to self-pity's petty proclamations
as you settle for the lesser, then the least.
For the darkness may peak and go on and on
but know that it is the darkest before dawn.
If ever shall you wander and lose your way
your kins behind will affectionately allay.
The choice to endeavor must be your own whim,
for however much dire, never give in.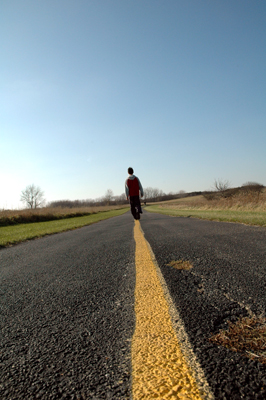 © Seita O., Palatine, IL