Heart and Love
September 15, 2012
My hear, my heart, beats true.
It beats, it beats, for you.
You stole my breath, left me to gasp;
Oh love, oh love, it's you

But the beeps, the beeps, they're fast,
And this breath might be your last.
The lights, they blind our eyes.
After the clash, then come the lies:

"Don't worry," he says, "I'll be okay."
Nothing more is said, especially no goodbyes.
And the sirens seem far, forever and a day.
I having nothing left, nothing but to pray

My love, my love, they're pulling you from me;
My heart, my heart, with you it longs to flee...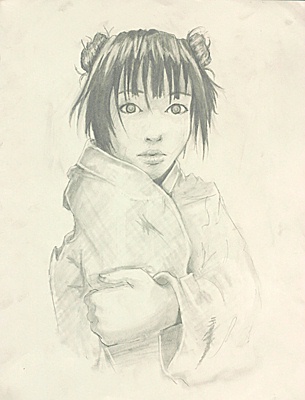 © Emily H., Port Charlotte, FL