Like the Shredding of Wings
August 27, 2012
a fairylike beauty in castle of ice
clueless to beauty, or of its price,
smart in the cliché, dogmatic way
clueless to hazy Reality's grey,
surrounded with the laughter of superficial friends,
camouflaging secrets that no one understands,
eyes crinkled in sweetness whenever she lied
looked like a movie star whenever she cried.
then, Life found the girl as she spread out her wings ,
as she discovered the ecstatic anesthetic Love brings,
days spent laughing and straddling Life to the floor,
wrestling its secrets till it was bleeding and sore,
the girl and the boy didn't want to know,
didn't want to ache, and through the ache, to grow,
they lived in their castle taut with evanescent seams,
getting drunk on the wine of stupidity and of dreams.


2:
Good-bye's a sweet sadness I stroke like a scar
watching you hurt and confused from afar
maybe, someday, you will understand
and return as an ally, return as a friend.
the Cancer will slowly eat me away,
and I cannot bear to think of if you stay,
to see the bony, bare head like of a porcelain doll,
the shame, the sick shame, stuffed in an empty black hole,
the tired bloodshot eyes staring at Death's beckoning face,
arms adorned with needle scars your finger could trace,
I don't want you to see me whenever I cry
I don't want you to hear when I pathetically try
to smile at visitors and shamelessly lie.
I don't want you to watch as I painfully die,
so, like a twisted loving gift, I give you Good-bye.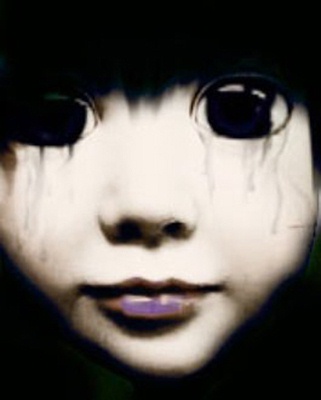 © Stephanie C., Gaithersburg, MD