The Grave
July 27, 2012
I see the silent sentinels,
Standing by his grave,
Waiting for the wind to blow,
When they go wave after wave.

I stood in silence,
My last respects paid,
Sealed this scene in my memory,
Lest his memory should fade.

On his head a marble stone,
An inscription was made,
Stating the details of him,
Who on his earthly bed was laid.

But, I realized with a pang,
Time and tide wait for none,
His name too shall fade,
With a few rising and setting sun.

The thing that'll make him happy,
Was not how I buried him, my master,
But, I then realized in a flash,
How I did cope up after.

It was time to move on,
And I turned away from his grave,
Then the wind blew fast,
Making trees go wave after wave.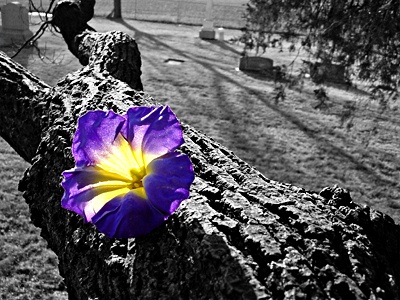 © Greg K., New Lenox, IL