My Dear
July 17, 2012
Like light and dark we belong together,
'Till there's light, I'm lost in darkness with fear.
Thither can't be light without darkness, e'er,
I could not exist without you, my dear.

A jigsaw puzzle represents my life,
And thou art the peace that I have missed.
I love you so, I need to be thy wife,
For with you, I am content in this bliss.

Was it destined that we be together
From the day we were put on this planet?
Or did our hearts find it to be better
That we each become one the day we met?

O' whate'er the privy answer may be,
I know in my heart I shall always love thee.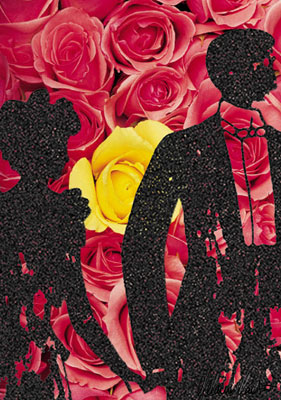 © Melanie M., Hendersonville, TN