The Prayer
June 30, 2012
She flings her body to the barren earth
And contorts to near impossible shapes
In desperate display of her own dearth
Of power to prevail. The mouth now gapes
In silent, wild, screaming plea as she
Prays and prays and prays for the salvation
That he might just deign to grant. It must be
That she bore the brunt of devastation
Far too great. For her muscles stretch and strain
As if to break the body to match the mind.
Yet all her pleas and cries will be in vain,
For her almighty god is a false kind.
I wish it were to my God she would pray,
For he would all her problems quickly slay.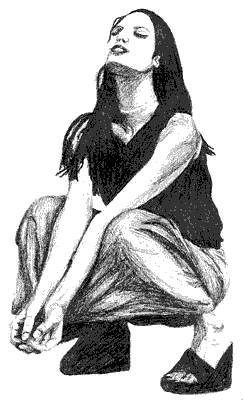 © Andrea S., Oakhurst, CA