Rebirth
June 10, 2012
On the porch sat the boy in sun,
The sky radiant with the clearest blue
The green grass glistening with remnants of morning dew.
The pool still churning with the morning's fun
He was breathing hard like he had just been outrun.
On the porch sat the boy and others few
Just sitting calmly though his thoughts askew
Just sitting and thinking in the mid-morning sun.

Aching and loss filled the boy's soul
New in the neighborhood, losing his home
His love left behind in the town of his birth
His calm exterior threatening to lose control.
Feeling like he is trapped in an unyielding dome,
There is no escape. He wants rebirth.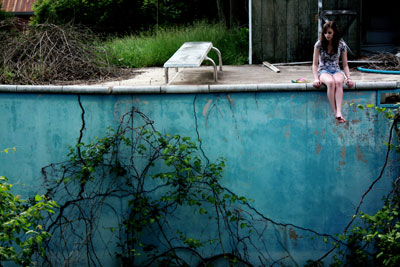 © Myra K.