Bridge of music
May 31, 2012
A bridge to the other side,
Like the frets of a guitar.
Protect all the passersby
From the dangers of a car

The notes fly up
As their feet hit the strings.
I listen to the music
The sound of walking brings.

Their shadows hug the pavement
As the people play the notes.
Their voices add to the song:
"I liked that school" she quotes.

I walk across the bridge that keeps cars away from me.
My footsteps play the bars to make a melody.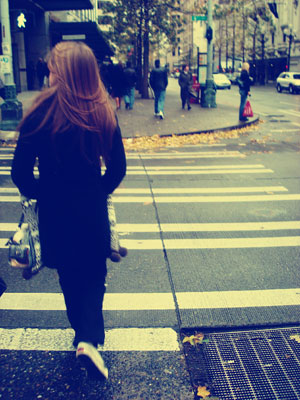 © Adria O., Edgewood, WA