From Under that Veil
May 21, 2012
You see motion but not the man that moves,
hidden under that veil you wear so well.
If I could reach so closely to remove
you might see past the shadows in your shell.
But you don't want to strain your blissful eyes
when darkness soothes your mind in tender sleep.
So fix all the cracks with slow lullabies
and dream yourself a life among the sheep.
I hope a shepherd hails your simple heart
and leads you from repose into the light.
I beg that sheet which drapes your eyes to part
to take you from a world which you benight.
Then you may see all I can give to you,
when the world is painted my point of view.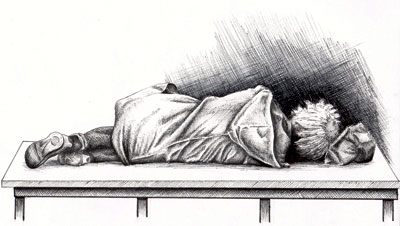 © Devin N., Sherrills Ford, NC