The Odyssey To Victory
May 3, 2012
Invocation of Muse
As I recall the story of Nate and Bennington High,
You will learn the lesson that you should not cheat or lie.
This is a tale about their speech team's victory,
I enlist the school newspaper writer, Junie Drublic, who recorded the history.

She was there when history was made,
when Bennington won Districts for the first time in a decade.
I ask her to help me remember this story,
to tell it to you with honor and glory.

Community Hardship
It was the first speech team practice of the new school year at Bennington High.
Nate, the speech team president, was an all around good guy.
It was his senior year, and despite being one of the top speakers in the state,
Unfortunately his team was anything but first rate.

He knew this year would be different, and radiated a positive attitude.
Nate had been elected president because he was an amazing speaker, handsome, and most of all, because he was never rude.
He had just spent the last thirty minutes inspiring his teammates,
when the principal came in and asked to speak to Nate.

He said "I regret to inform you that the speech team is being dropped
due to lack of funds and because our basic standards were never topped.
His words echoed like a clap of thunder.
Nate was crushed, and as for his team's future, he was left to wonder.

Hero is Called Upon and Begins the Journey
Speech team was Nate's passion and one of his life's dreams.
He went back into the meeting with a heavy heart and told the rest of the team.
At first there was disbelief, then immediately they made a plan.
Everyone agreed they could overcome this, and Nate was their man.

Nate called upon his good friend, the reporter, Junie Drublic,
to cover the story and help them appeal to the public.
After the story was brought to the attention of all,
a generous, and anonymous, donor heeded the call.


They would fund the program for the next five years
if they could win the District Competition against their peers.
Nate and the team devised a game plan,
and their motto became "yes we can".

They began practicing every night,
and the improvements were out of sight.
At the next speech competition, they were awarded 2nd place.
The underdog was making its case.

Other teams noticed their success, particularly Jefferson High,
Whose speech team was led by Nate's ex-girlfriend, Lizzie Bligh.
They had been District champions for the past 10 years.
Every competition left other schools in tears.

Trial 1
Jefferson High was prepared to win at any cost,
and decided the best way to ensure their victory was to get Bennington High tossed.
Their first attempt at taking their rival out
was by trashing their own speech room and throwing things about.

They had someone spray paint "Bennington Rules" on their walls
and after seeing the "damage", their outraged speech teacher made many calls.
The police and speech officials were all notified,
never suspecting that Jefferson lied.

An investigation was conducted but evidence was lacking.
A warning letter was sent to Bennington telling them "your moves we are tracking".
Nate and his team knew they would have to be clever,
because this had turned dirty, and they'd have to work harder than ever.

Trial 2
Nate held an emergency meeting after receiving the letter,
and said not to retaliate, because we are better.
After Jefferson High's attempt at disqualification flopped,
they decided to concentrate on getting Nate stopped.

It's a rule that students must be drug and alcohol free,
If they aren't, you'll be dropped from the team like an apple falling from a tree.
Jefferson High definitely sought
To frame alcohol on Nate so he'd be caught.

The obvious choice was to have Lizzie text Nate
and invite him to a party as her date.
This peace offering was meant to show him
That Jefferson High had "forgiven" them.


Wanting to see the best in everyone,
Nate hesitantly said "yes" and it was done.
Once at the party, the plan was to spill alcohol on Nate's shirt,
It would look like an accident, his reputation would be hurt.

Lizzie led him upstairs to find a change of clothes,
While someone from Jefferson is calling the police she knows.
Nate heard everyone yelling and saw them run,
and knew lots of trouble had begun.

It was time to ask for assistance from Dionysus, the God of wine and good times.
He needed an escape, perhaps maybe some vines.
Suddenly the window flew open and a ladder appeared,
Nate was able to climb down and no longer feared.

The Underworld
Nate could now see that Jefferson would stop at nothing to win!
Nate was telling Junie Drublic the story, and then she told him,
"I know of someone who might be able to assist",
"here's their card, they're very helpful guys if you get my gist".

"Underworld, A Solution to Your Problems" the business card read.
"I'll make an appointment for tomorrow", Nate said.
After an explanation, Nate realized the Underworld solved problems by hacking.
It quickly became obvious that their morals were lacking.

The Underworld would hack into Jefferson's computers, for a price,
and forge speeches that looked like they were plagiarized.
They could see that Nate needed to be convinced,
because he was looking at them as if they didn't make sense.

"With our help you can embarrass your foe.
Revenge is the path on which you must go".
Nate thought for a moment and then said "no".

"Honesty and truth will only get you so far.
Cheating and lying is where we set the bar."
Nate thought again, then ran to his car.

Trial 3
Jefferson High knew they would have to be more covert
because Bennington was becoming more alert.
They too had discovered the Underworld business,
And used them to try and make Bennington win less.

They hacked into Bennington's computers and stole one of their speeches,
changing the author's name to one of their own coaches, Bob Leeches.
It was time for Districts, and Jefferson knew this was their last chance.
They needed to be united, like in a synchronized dance.

Jefferson performed their speech first and Bennington came in shortly after.
When they performed the same speech, the crowd broke out into laughter.
Speech officials stopped the competition because someone would be disqualified.
Jefferson accused Bennington of stealing their speech, but Bennington knew they lied.

Trial's Are Resolved
Nate called upon Zeus, the protector of justice,
and asked him to please show their innocence, "can you help us?"
At once, the truth overcame Jefferson's coach,
like a tsunami roaring over a town on the coast.

He said "that's not my speech and I don't know how my name got on there".
When the crowd heard the news, they could do nothing but stare.
The officials named Bennington as District champions of speech.
Nate thought to himself, "what a lesson this will teach".

Nate and his teammates celebrated their victory.
With the help of Junie Drublic, this miracle went down in history!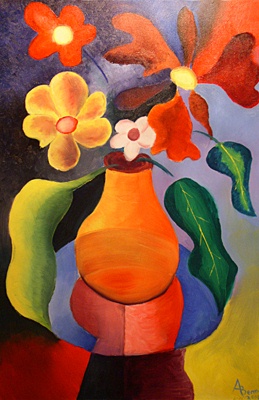 © Alexander B, Highland Park, IL