Lay in a Circle Telling Secrets
May 2, 2012
Our crazy train of thought may confuse some.
Judging the world but never each other.
Outgoing girls always have the most fun.
Feminists, not content like our mothers.

Control is ours until we push too far.
Abuse is only relative with us.
We sound much worse than we truly are.
Offend just one but piss off all of us.

We're all engulfed in one another's s***.
Tonight our secrets don't exist. Unless
it's new, perhaps at dark time we share it.
Always resist the wish to clean the mess.

Even though we always go through hardships.
Inside we'll know we have the best friendship.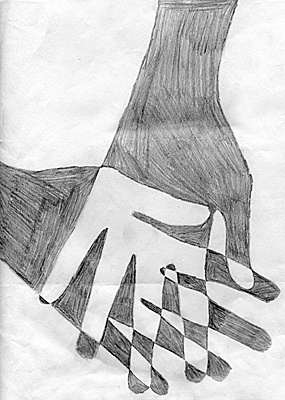 © Warlito B., Tamuning, GU