Forever Young
April 18, 2012
Take me back in time to the age of four
And leave me there for all eternity,
Youthful and innocent forevermore
As a little girl filled with jollity.
In a realm drenched in sunlight I shall live,
Guarded from reality's cold dark hands,
In a pink marble palace quite massive,
Nestled deep within lush green forest lands.
There, smiles and laughter will never end
As sorrow sits sobbing in a dungeon.
Each day I shall spend together with friends
On adventures of imagination.
This life of absolute simplicity,
Is what I need to escape the city.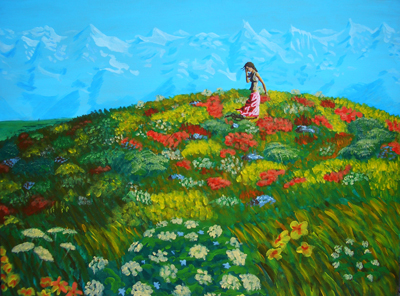 © Allison F., Langhorne, PA