candles
April 18, 2012
The candle of this night is soon to fade,

To leave the earth in darkness as before.

Heaven's light no longer will cascade;

The voice of angels will be heard no more.



Thine soul is as a candle in the night,

Whose wick doth glow with passion bright as day.

Thine eyes, so blue, do glow with heaven's light

And thy voice makes lonely angels sway.



The candle of thy soul shall never die.

Neither shall the wick it burns upon.

Thine sweet voice eternally will sigh

As graceful as a midnight swan.



And when this newborn love takes flight,
So will the candle of thine soul ignite.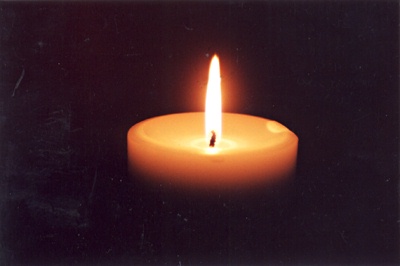 © Ashley D., Philadelphia, PA