Daydreams Go Fast
April 15, 2012
My body is warm, my limbs are shaking
A rush of adrenaline runs through me,
I'm ready to start with my belly aching.
I am overwhelmed with anxiety.

He is hesitant to hold up his flag,
I'm informed to set by a wave of red,
The man lifts up his gun while teams stag.
an unexpected boom, the runners fled.

I take off on a dash. Will I make it?
She passes me. Who does she think she is?
I am way ahead, they may as well quit.
Passing the finish line it's all show biz
It was a daydream, but I got first place.
I realize it is now time to race.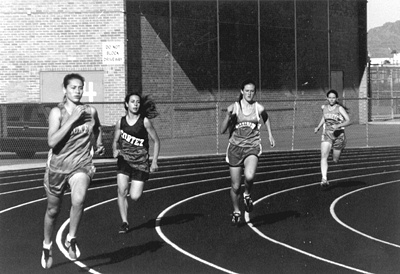 © Lauren J., Phoenix, AZ