Sonnet For The Dusk
April 16, 2012
You were there and then gone.
Like a ray of light at dusk.
Warm and so close,hand in hand
As we stood,smiling away with hopes
of the dawn.But you've left me to face
the night alone.So cold and brittle.
We were always cocky and sure
Of our lives that lay ahead
Perfect symmetry,no lines jagged.
Nothing is straight now,The stars shine much to bright for clarity.
I miss your smile and your warmth.
Left me to face this chilly breeze
alone.The memory of you will never fade.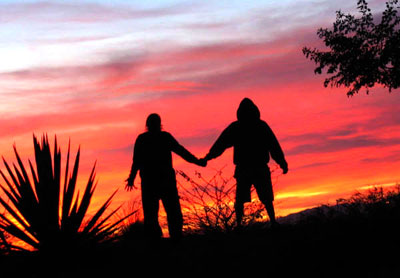 © Rosanna S., Phoenix, AZ