The Battlefield
April 11, 2012
Alone I stand with no one by my side,
A single warrior with just my shield.
Without a friend, I can but only hide.
It is just me on this great battlefield.
I look ahead to see what I must face.
My demons are looking me in the eye.
I need a comrade to help me erase
These troubles that alone I can't defy.
I fight, I try, but I just cannot win
When I am like a wolf without its pack.
I need some help, a friend, a pal, my kin
To help me face my fears and to attack.
No one joins me, I guess I'm on my own.
I'll just have to take on this world alone.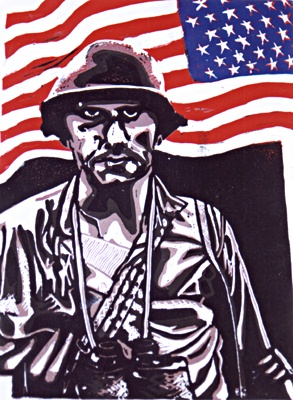 © Troy W., Kannapolis, NC