" SHADES OF A DAY "
March 22, 2012
Down Goes the sun,
Grey the sky turns.
Birds nestle in their nest
And then the sun sets in the west.
Now the sun is gone,
But don't worry it will reborn.
Off goes the light,
Out comes the moon,
Into the night,
Making the people sleep tight.

Now comes the sun,
Gone is the grey.
Leaving behind the memories of the past day,
All are happy in there own way,
And this is the beginning of a great day.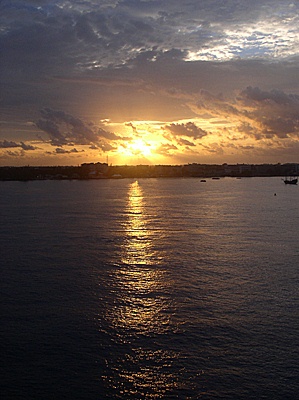 © Rebecca Y., Los Angeles, CA