Forbidden Rebellion
February 19, 2012
What black-robed wraith his hardened gavel struck,
Condemning us in darkest courts of hate
Where this our blissful love is titled luck,
And luck abandoned for unrivalled fate;
Are we forever doomed to love of lore?
Where "I love you" is buried in "hellos"
Maturity says like, do not adore–
The world a code save that which we compose;
And Shakespeare's tales of love forbidden wane
Equated to the stifled truth we live,
For fiction does our secret strife profane
To love, to hide, to hate, or to forgive.
But you and I, my dear, choose deepest cell,
For life and love and us do we rebel.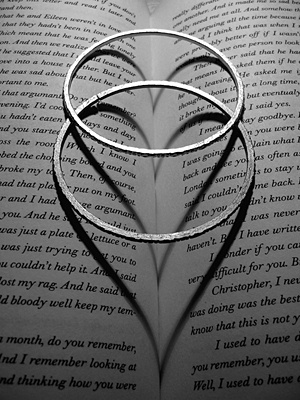 © Julia K., Old Tappan, NJ