After the Fire
February 22, 2012
I once had eyes that only heard the madness.
Never before had seasons seemed so dead.
I tried to light a candle without matches
And burnt the whole of Autumn down instead.
I closed my eyes and watched the pyre a'burning,
Nailed to my seat, I leapt into the air.
If Winter snow could heat fire's deadly yearning,
Then my torn soul could sure itself repair.
When Spring returned I felt no change within.
In Summer no past life was born anew.
T'was Autumn when I heard the fool I'd been -
From my own eyes I'd lacked the perfect view.
My soul in two had been before the fire
Whose swords of singed gold had made it entire.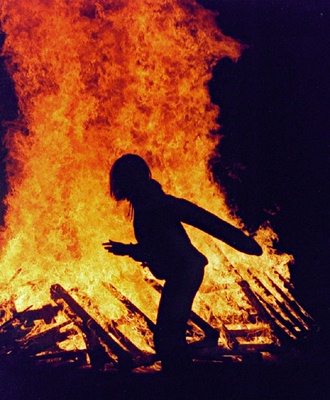 © Hali S., Robinson, IL