Dear Emily
December 14, 2011
Shall I compare thee to a summer's day?
No, no I shouldn't that's kind of cliché.
This maybe a sonnet for you must see,
In Shakespearean, what you mean to me.

I write for your smile, I write for your hair.
I write this for you, for you I must share,
All those things inside, all those things I see,
You are so beautiful, how can it be?

The time we've had I will always treasure,
Those days at the park, your presence pressures.
That shimmer in your eyes, what can you think?
Lost in the moment I never dare blink.

Thoughts of you, dear Emily, cloud the sun,
Dreams of you, Emily, are all reruns.
The world's too small, for these thoughts to convey,
I guess I can end with one more cliché.

Roses are red, violets can be blue,
The depths of my love? If only you knew..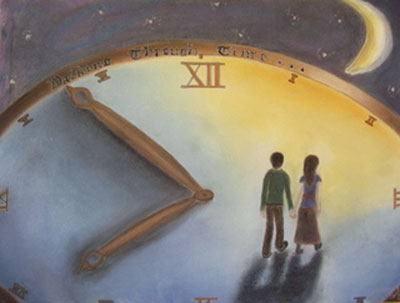 © Carollynn G., Hawthorne, NY