Pretty
December 8, 2011
Pretty girl I can see you from afar
I know you wait and let your mind wander
You peer out the window for his blue car
"What takes him so long," you sometimes ponder.

Pretty soon his intentions will be clear
Only one thought can thrive on his blank mind
I told you not to fall for him, my dear
Only a few men can ever be kind.

Pretty sure you have it all figured out?
I think you never have the slightest clue
All he ever does is bicker and shout
You go back after what he did to you?

Beaten and sore, bruised and marked, what happened?
Please baby, tell me when this can all end.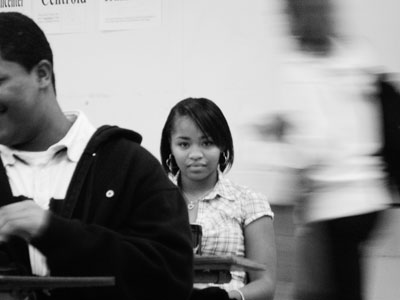 © Demetrius A., Ft. Meade, MD