Insanity
December 8, 2011
It is a very crazy and mad world
The most insane people with every turn
They scare me, so I lay in a ball, curled
I watch as buildings, so high and large, burn

The bodies drag and wander through the streets
Like everything is going normally
Moving everyday, following repeats
Crawling ever so slowly, looking achy

Tears burn through my eyes, watching the madness
Killing and raping, these are senseless crimes
Can these people be found through the sadness?
Will they be happy in these awful times?

Its absurd to think of what we've become
Listen to what we are given; Wisdom.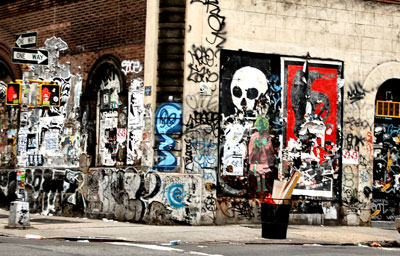 © Jennifer P., Massapequa Park, NY