Nowhere To Fall
November 10, 2011
Steal her heart and break it.
Treat her just as dirt.
Then turn around and smile.
And dance.
And sing.
And flirt.

Kick her when she's down.
And ignore her when she speaks.
Then change your personality.
And kiss her on her cheeks.

Treat her as she's nothing.
She will not care at all.
For she's already on the bottom.
And she has nowhere to fall.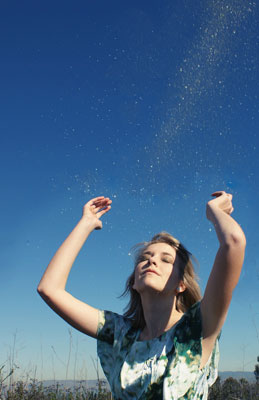 © Haley S., Long Beach, CA