My Fiend
November 18, 2011
Miserable thy are - lost yet unscathed,
Secure and unlatched,
You care not of the world,
Not of the future- how it shall unfurl.
For you are guided, loved, and pampered.
Sheltered, inexperienced, unhampered.
Unaware of the world and its wonders,
Oblivious of your arrogant blunders.
Rich and strong, insensible and wrong.
Everyone shall bow to your cacophonic song.
A Critique cynical, and a selfish hand of gold,
A mind of dirty ideas, none but you can mould.
You are the almighty; you are your own ruler,
No one can be as smart, no one can be cooler.
I am muted and unheard, uncared and absurd.
Millenniums of my plea have faded into oblivion,
My lovers, my covers, have turned your minions.
I am scathed and unfound, restrained and latched,
My feelings abandoned, for yours are unmatched.
I am your parent; I am your friend,
Yet you're a beast, a cruel fiend.
You have hurt me inexplicably, shredded me to bits,
Corroded my heart, eroded my soil, and holed me with pits.
I am your planet, yet you do not care.
I care for you to death, yet you are not fair.
You realize not, my wrath could kill thee all,
I could end your civilization, all in one fall.
Yet I have patience, and patience is might,
And I love you, for this love I shall fight.
Do not be trashy, understand how I feel.
I am your Earth speaking, allow me to heal.
Do not be selfish; and don't lose yourself in conceit,
You may be kind, but there is more than the eye can meet.
Care for me, and I shall hope for you to live,
I know no one is perfect, and I can still forgive.
So open your eyes today, and care for your world,
Lest a miserable future shall dawn upon us, slowly it shall unfurl.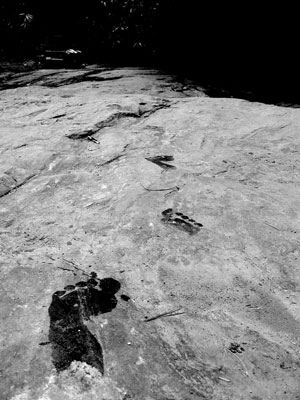 © Michelle B., Blairsville, GA