Blinding
October 26, 2011
She must be content only to look, the Moon,
At the star who is her beloved
Their devotion to one another forever their doom
Keeping them aching, broken-hearted.

Her dimpled face beams when his light is seen
He reaches out, too late again
Too late, now there's a world between
So they wait, and dream of what could have been.

He diligently waits for their next encounter, the Sun,
Longing to see her silver features anew
He knows that of her there is only one
And forevermore, he will pursue.

So she the Moon and he the Sun, devotion never wavering,
Wind their way amid the stars, sharing their one encircling ring.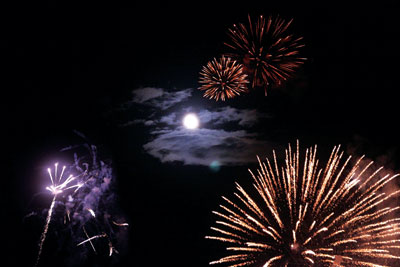 © Meena K., Groton, MA