Mermaid and The Sailor
October 9, 2011
The sailor watched through dark and stormy night.
Turning his boat, he rides towards the girl.
He sees her through the glimmering light.
Her smile illuminated like a pearl.
The storm rocks his boat, and he fights back.
Overboard, he's in a depth of despair.
He swims, it's a losing match for his tack.
Sunken ship;the boat is beyond repair.
Silent and swift, she guides him to shore.
Her eyes speak more than dozen words spoken.
Looks of longing, he wants to see her more.
With her tender touch,his spell is broken.

With eyes wide, he saw now what was a dream.
She swims towards the moonlight with a gleam.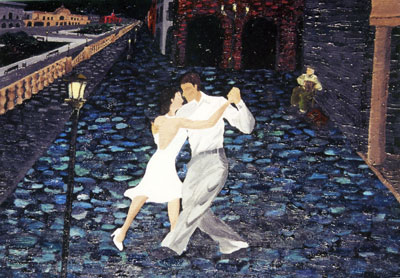 © Elizabeth M., Kannapolis, NC