Lie And Say You Love Me
August 11, 2011
So Maybe I am
just a little bit cracked,
just a little bit broken,
or maybe I'm
just downright shattered

But, hey, you still love me...
right?

If I dry up the tears,
stitch up my heart,
and tie a pretty white ribbon
around my wrists to hide the scars,
would you accept me?

Even though you can see the
stupid mask and all of its
cracked porcelain,
chipped paint,
and foggy glass eyes.

Even though its so painfully fake,
would you pretend you don't notice?
Or at least that you don't care?

I'm so ugly underneath all the
scotch tape smiles and
busted brass zippers
that I use to hold myself together.

Under all the
dirty pearl buttons and
frayed red lace
I'm downright scary.

Spider scratches and
crystal tear tracks carved
in deep trenches down my cheeks.
Sloppy stitches through my
bleeding lips
so I don't start to scream.

A moth-eaten, torn-up,
old rag doll dress
with silky black sleeves and
blood on the shirt.
Stains from the hole in my heart.

But that's OK,
I wont make you see that.
Ill wrap myself up nice with
bright white gauze.
Purple string.

Ill even put cute little
black velvet bows in my hair,
just for you.

So, will you take me?
If I keep my eyes closed
so the tears don't fall out,
and I pretend it doesn't hurt
quite so much

will you lie and say
you love me?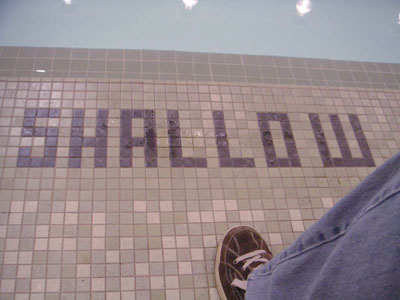 © Garrett M., Port Angeles, WA