Re-Bloom
July 27, 2011
Shall I compare thee to a budding rose?
Re, white, and black are your color choices.
You are the deepest black; I won't impose.
Upon your many selections, rejoice!
God's eye can expand thee to a full view
But its pupil shuts, and now you are closed.
Plucked from the ground, you are brought to a pew.
Hanging from a cross, you must now be posed.
Down Via Dolorosa sends you "peace":
Only to be starved (and die) for their sins.
In Heaven, you can now relax while deceased;
Rest your heavy head and your tired shins.
Winter has come; it is time to leave now
And reappear in the next spring… somehow.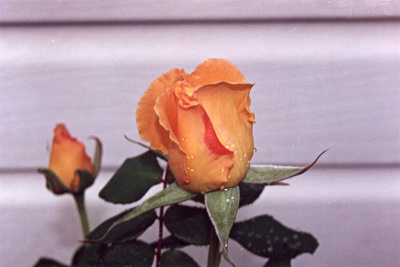 © Jamie U., West Hempstead, NY