He's The One
June 29, 2011
He's the one that makes my day,
No matter where we are he holds me tight,
When he takes he takes my breath away,
He's the one I dream of at night.

When I first met him at the football game,
His beautiful eyes met mine and made me smile,
After that I have not been the same,
Every moment we spend together is worth the while.

I wake up and cant wait to see his face,
Everything he does makes him shine,
He stands out in this entire place,
And I know I'd be lucky to call him mine.

After all this waiting I finally got my wish,
To me he comes second to none,
I get a warm feeling after every kiss,
What more can I say, He's the one.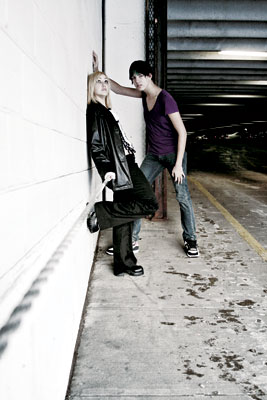 © Jessica F., Bradford, MA