Blue.
May 12, 2011
I never knew I could feel like this,
It's like I'm torn in two.
Half of me wants revenge,
And half of me wants you.

You're so perfect but is it real?
I just don't know what to feel.

My heart says do it,
It will be worth it.
My head says 'you're an idiot',
He will never commit.

Everyone keeps telling me,
that you are just a player.
You only want to use me,
And I don't have a prayer.

I wish it weren't true,
But I've been here too many times.
Your game is so see-through,
And you really need new lines.

But that's only one side of me,
The resentful one that's bitter.
The other one is happy,
And she's who I want to be.

Why is it that I feel used,
When I'm the one who's using you?
My heart is being abused,
It's turning black and blue.

Blue? It's like a state of mind,
A colour and a feeling.
And someone can be defined,
By whoever's' heart they're stealing.

But you have a different point of view,
You want what makes you happy.
So you can call me blue,
But please don't act too rashly.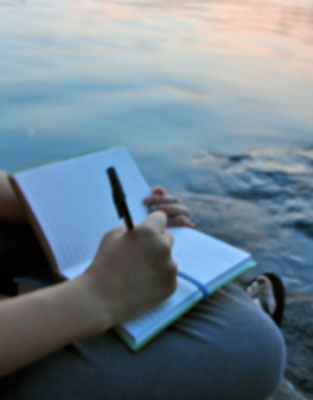 © Grace K., Port Washington, NY