For You
May 15, 2011
You recycled what I had held so dear;
The only thing that brings me close to tears.

You said You're All I Have,
So Have Faith In Me.
Please Just Say Yes,
Even though it won't be easy.

You said You're Not Alone,
And that I took to heart.
You Had Me At Hello,
Was what you called the start.

I was Young and naïve,
Listening to Voices not my own.
And when you said "You Are So Beautiful",
I swear I could have flown.

I was Weightless by all means,
And believed we would be Kings and Queens.
I don't know If It Means A lot To You,
But I have to say that I believe in you.

Just "let the Walls break down",
And you will find somebody Perfect,
You may strive to wear the crown,
But it's nothing but an object.

You don't need to run away to Boston,
Or any other town.
You will feel just as broken,
Minus people who love you around.

They're the ones who are Good To You,
Without a complicated relationship.
They're the ones who help get you through,
All the pain and hardship.


I hope you understand,
Even half of what I've said.
I know of all the pain you withstand,
And I want only for you to not be misled.

But this will be The Last Night,
That I spend Remembering Sunday.
The one I am ashamed of,
The one I had stuck on replay.

And that week you said to me,
Hey Baby, Here's That Song You Wanted.
But now I find it is nothing at all,
Except a melody to keep me taunted.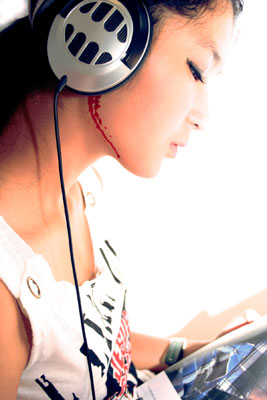 © Jiani L., Toronto, ON, Canada