You love me?
April 30, 2011
Why does the light of day turn darker now?
How come everytime I think of you,
I feel a blush on my face like a pow.
When we first met I was terrafied of you.
But now I don't have to worry so much.
I love you so much its hard to hold in.
My heart is in your hands that never cluch.
When I think of you my head holds you in.
The light you shine disappears my darkness,
My darkside is now never dark with you here.
I feel like I'm an eagle,so weightless.
I am the sand while you are the pier.
You are always there when I am so down.
With you around, I never even frown.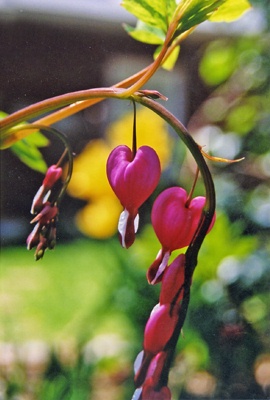 © Sophia E., Wilmington, DE