Shelf Life
May 4, 2011
The doll is beautiful and perfect,
too,
sitting high upon her coveted shelf.
With those below she fills her gaze anew
but never descends to sit with them herself.

Her mouth is set, her eyes unblinking glass,
her slender joints as stiff as rigid wood.
Her hair falls, a perfect brown ringlet mass,
but it is heavy like a pressing hood.

Her clothes are elegant and costly, though
they might as well be lowly peasants' rags.
She is admired, praised, and respected so,
but her enthusiasm sorely lags.

Although she is adored by all but herself,
all she wants is to come down from her shelf.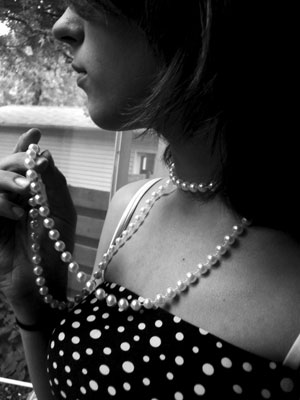 © Elaina V., Canton, OH