Ode to Wegmans
March 14, 2011
Among the piles of kiwi, pear and grape
You can find very weird fruit: Rambutan.
There is plenty of food to feed an ape
Every kind of meat, cheese, fish known to man
The candy aisle has a bunch of treats
The cereal row could feed a whole big town
You could buy soup of onion, pork, or beets
You're here! How could you ever bear to frown?
There's enough cupcakes mixes to get fat
Organic section fit for any veg
There's also orange juice, let me buy that!
And here's a vase to put up on my ledge

But Stop! There's many out there who have none
Is it fair that hunger has really won?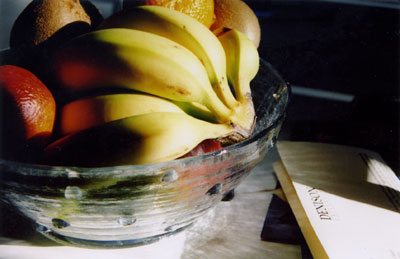 © Marty H., Bethesda, MD