Ode to Facebook
March 14, 2011
I'm faced with homework and instead I choose
to log onto Facebook and see what's new.
Pictures from a party, with tons of booze,
a poke, invite, and friend request from Drew.
Homework is calling, but I'm too busy
looking at a relationship status.
Who's dating who can become a tizzy,
but I'm busy creepin' on Frank Battus.
This Social Network is an addiction,
who knew that Facebook stalking was such fun.
Doing my homework is now my mission.
It's best if I deactivate and run.
I know that Facebook can't take homework's place,
but screw it, I'll just log on to Myspace.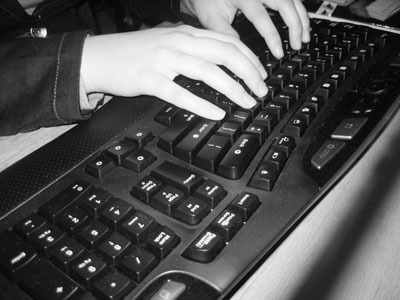 © Paige R., Perry, OH