Finding My Perfect Soul Mate
March 9, 2011
Why would you ever do something like this?
Nothing has ever caused me so much pain
I'm still trying to forget our last kiss
In this cold I am drenching in the rain.

We used to have such great times together
Sparks would form every single time we touched
Now it's blown as easily as a feather
I have never missed a person so much.

Then someone else walked this winding path
He felt the same exact pain i received
We both were the receiving side of wrath
Our two lonely souls together they weaved.

Now that I have found my
perfect soul mate
I knew that this was mean to be my fate.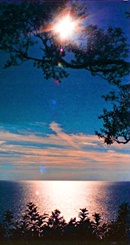 © Crystal B., Gresham, WI