I Remember
March 3, 2011
I remember when we looked at the stars,
Those bright bulbs illuminating the dark.
I remember him strumming the guitar,
His soft sweet voice leaving a lasting mark.

I remember him fondly every day,
I dream of his jokes and my laughter.
It's easier to think of him this way,
Goodbye to happily ever after.

I was left alone for hours on end,
Stood me up on our anniversary.
Sadly there was no chance for this to mend,
If only the fates had shown mercy.

What did he think of when the car came near?
I wonder the thoughts that mixed with his fear.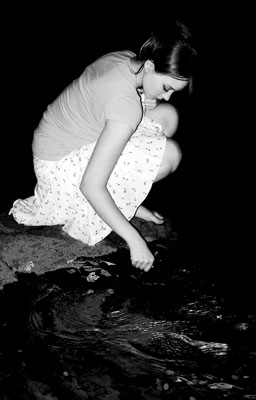 © Michelle B., Blairsville, GA