Optimist v Pessimist
February 19, 2011
Some say that pessimism is the opposite of optimism.
They're two sides of the same coin.
This is part of an ancient idea of traditionalism,
And it is common sense to believe they conjoin.

But what if they are the same?
Besides a glass half full is the same as a glass half empty.
Is this what we, as the people, exclaim?
Or is this only the view that can only be seen from an eyrie?

No you're both wrong.
The way one views this argument in anyway is meaningless.
For they have both been changing for time so long.
For this is only a matter of perception; and isn't that what got us into this mess?

But if I had a choice, I would be an optimist.
Because I want a challenge and there is more pessimism in being an optimist than in a pessimist.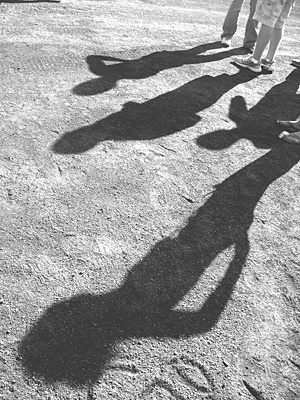 © Trella R., Mountain Lakes, NJ