The Rain
December 29, 2010
I don't know where we go from here.
Maybe you can lead the way.
Things have never been this unclear.
Do you even want me to stay?

All those times you've said you love me.
Is it possible that they were lies?
They must be.
I can see it in your eyes.

The memories of our past,
Are slowly fading away.
Time went by so fast.
I was foolish for thinking that we were okay.

Thinking of you now has never caused so much pain.
But hearing your voice is still like listening to the rain.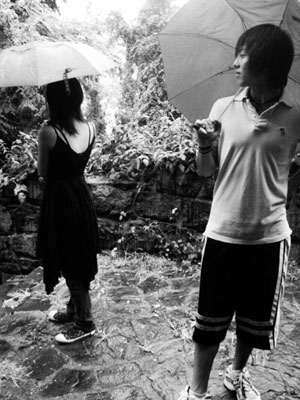 © Yuki M., Fort Lee, NJ