My Fail of a Sonnet
August 4, 2010
Looking in his eyes, my heart starts to say,
"Your smile is like the waxing sunshine,
Brightening my life just like a bouquet.
Your face is moonlight, unique, and divine."

Because he is himself he's not a blur.
Unlike a fire, his flames never die.
As sweet as salt is not, he sends me a fleur.
Just like a turtle his brain will not fry.

When I am near you my mind is a bird.
Around you I'm in love-caused denial.
Oh, how I fret when your voice is unheard,
And your presence is gone for some long while!

No matter, this man remains in my mind,
So no other is as great of a find.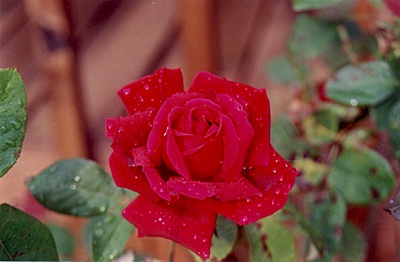 © Jami U., W. Hempstead, NY